Making the World a Better Place For All of Us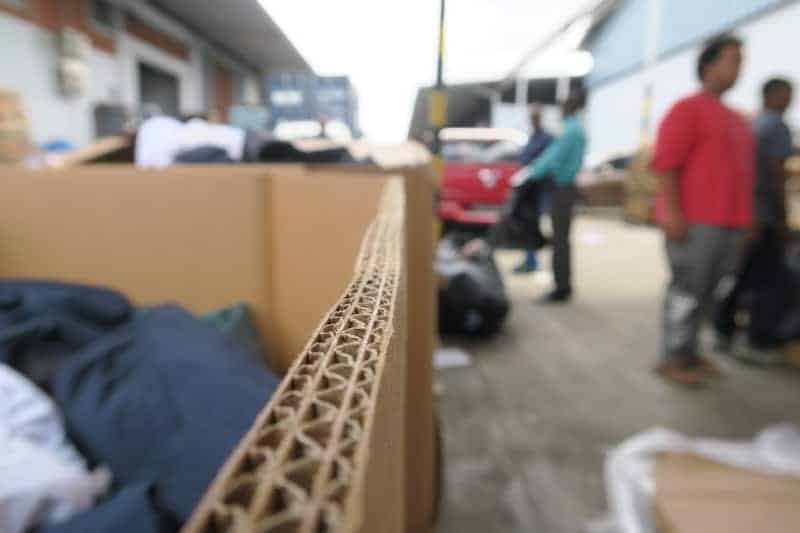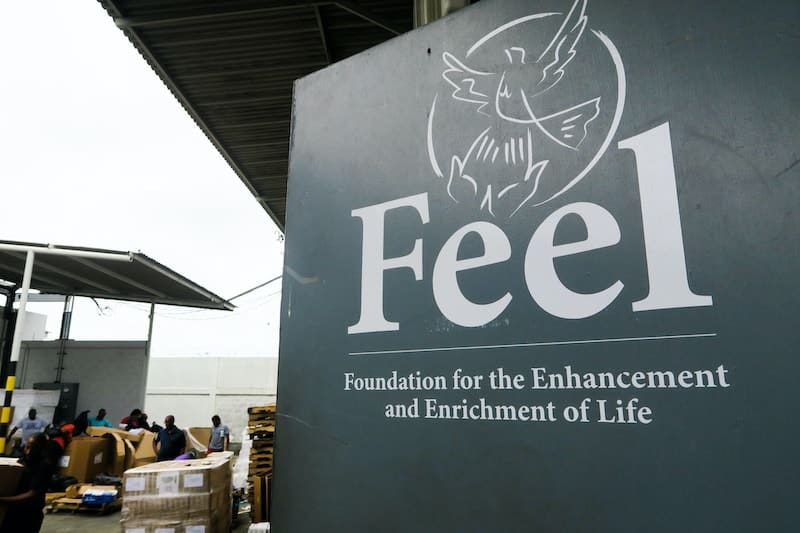 FEEL exists to empower individuals and communities in Trinidad and Tobago by providing essential resources, fostering collaboration, and promoting sustainability.
To be a key enabler in Trinidad and Tobago where those in need can access the necessities of life and the opportunity to thrive towards building a sustainable and just society.
Accountability and Transparency
FEEL is accountable to its stakeholders and takes responsibility for its actions, decisions, and impact. FEEL is transparent in its operations and decision-making processes, and strives to provide clear and accurate information to its stakeholders.
Collaboration
FEEL values collaboration with its partners, stakeholders, and the community to achieve its vision and maximize its impact.
Diversity, Equity & Inclusion
FEEL is committed to promoting equity and inclusion in all aspects of its operations and ensuring that its assistance is accessible to all individuals and communities in need, regardless of their background.
Education & Empowerment
FEEL believes in the power of education and empowerment to transform individuals and communities, and provides opportunities for learning and personal development to those it serves.
Sustainability
FEEL recognizes the importance of sustainability in all aspects of its operations, and works to ensure that its assistance has a positive and lasting impact on the environment and the communities it serves.
We distribute foodstuff, clothing, shoes, hygiene, medical, household, school and disaster relief supplies to other non-profits organisations working to assist individuals and families in communities across Trinidad and Tobago.
Non–Profit Organisations registered with FEEL include community and faith based organisations, children's homes, institutions caring for the differently abled, homes for the elderly and other special purpose non-profits.
Schools also receive assistance from FEEL under a special School's programme.
97% of all donations reach the final beneficiary!
POVERTY ALLEVIATION
On a monthly basis FEEL invites Civil Society Organisations to collect donations in keeping with their work.
MEDICAL SUPPORT
On a monthly basis feel provides supplies to assist in the home health care of individuals.
EDUCATION & CAPACITY DEVELOPMENT
SCHOOLS CAN REGISTER TO RECEIVE DONATIONS FROM FEEL UNDER THE FEEL SCHOOL SUPPORT PROGRAM. Donation include:
SCHOOL  FURNITURE
5–piece pre-school furniture sets
School Furniture for Primary and Secondary school levels
Computer Sets Administrative Equipment Sporting Goods
MUSIC  EDUCATION
Music sets including Marching Band and School Orchestra Sets
COMMUNITY  DEVELOPMENT
Sewing Machines
Computer Sets ideal for Schools and Homework Centres
Folding 6 Seater Tables with chairs
DISASTER PREVENTION & RELIEF
FEEL SILENT EMERGENCY PROGRAMME
Every month donations of clothing, miscellaneous furniture and household supplies are given to individuals and families who have been affected by fire, flood or abuse. We call these incidents silent emergencies.
FEEL solicits donations in bulk locally and internationally. These donations are distributed to local civil society organizations and schools.
FEEL is governed by a Board of Directors who meet monthly
A team of 5 persons manage the day to day operations at FEEL
FEEL is independently audited annually by Aegis Business Solutions
FEEL strives to minimize operating costs. Currently 97% of all donations reach the beneficiary.
Feel needs $1 Million per annum to continue its operations. Help FEEL today!
General Equipment & Supplies

Dr. Sterling Frost O.R.T.T.
Chairman
David Dulal-Whiteway
Director
Your Donations Make a HUGE Impact
Everyday, donations from FEEL reach someone in need in Trinidad & Tobago. Maintaining an operating cost of less than 1.2 million dollars, FEEL continues to grow its assistance to the most vulnerable. The numbers below show our annual donations in kind.
Founded in 1992 by Clive Pantin
When FEEL was conceptualized by our founder Mr. Clive Pantin back in the early 1990s it was determined that we should focus on four main areas of activity – disaster prevention and response, education and capacity building, medical support and poverty alleviation.  As we survey the local landscape, it is clear that Mr. Pantin was a visionary who understood those issues that would provide the greatest challenge to a developing society.
It is with great pride therefore that we look back at the service that FEEL has provided to the disadvantaged and less fortunate members of our society since 1992. FEEL remains true to the vision of the founder and whilst our tactics have changed, we have grown and expanded our service to the population of our country under this umbrella.
REGISTERED UNDER COMPANIES ORDINANCE IN APRIL 1993
RECEIVED CHARITABLE STATUS IN SEPTEMBER 1994
Almighty and Eternal God
Gracious and loving, kind and compassionate
Full of beneficence to all your creatures
We ask you to look down with mercy upon our humble efforts
To enhance and enrich the lives of those human beings whom we have
pledged to serve.
Teach us O merciful Father,
To appreciate the tremendous value of every individual human being
But especially to see a sign of your own life reflected in the lives of our
disadvantaged brothers and sisters.
Guide us in all our deliberations and decisions,
So that we may always faithfully follow the way you wish us to go
For we are here not to do what we want, but your holy will at all times.
Help us, most merciful God,
To persevere when things go wrong,
And grant that we may be instruments of your Grace, your Peace and your
Love to many.
Give us Joy in our work, and enable us to bring comfort and consolation to
those who need it most.
May we all one day be reunited in your Kingdom of Love and Glory.
Amen.
Anthony Pantin
Give Today
Help FEEL continue to assist the most vulnerable in Trinidad & Tobago.